Chevrolet at Hi-Country Auto Group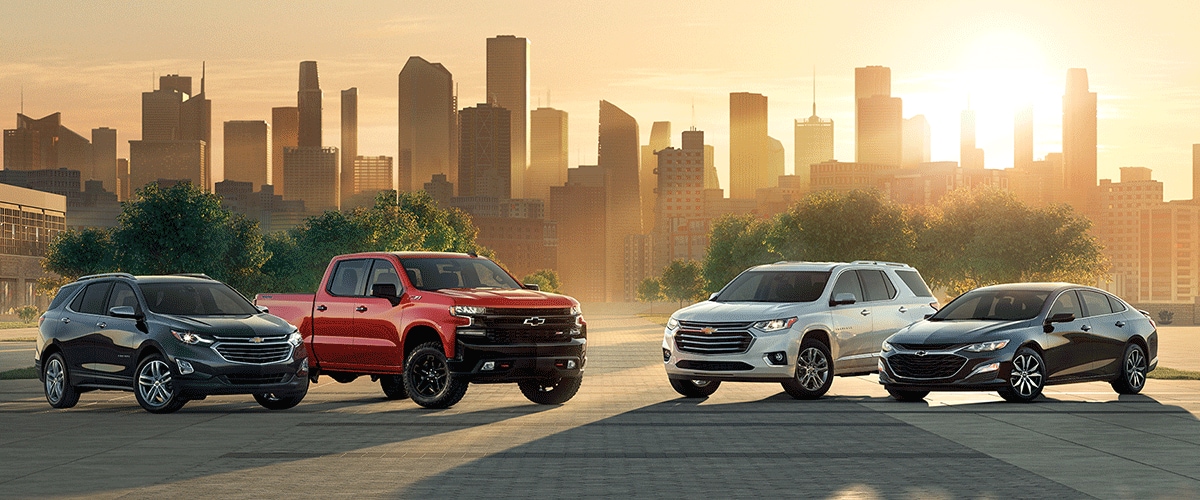 What Are the Benefits of Owning a Chevy?
Driving a new or used Chevrolet model comes with a wide range of exciting perks. Aside from being able to explore the world around you from behind the wheel of a reliable car, truck, or SUV, driving a Chevy has some other owner benefits that can help you get the most out of your Chevy experience. Hi-Country Auto Group can help you find the perfect Chevy for your lifestyle and aid you in taking full advantage of your vehicle. If you're ready to find out more about why drivers choose Chevy, feel free to connect with our team for more details!
Why Choose a Chevrolet Vehicle at Hi-Country Auto Group?
One of the biggest perks of buying a new Chevy is Chevrolet Complete Care. This is a Chevy ownership benefit program that covers some of your car's routine maintenance during the first year that you own it. During the first 12 months that you own your new Chevy, you can enjoy a complimentary maintenance visit that covers an oil change, oil filter change, multi-point inspection, tire rotation and more.
Additionally, new Chevy models come with a bumper-to-bumper limited warranty that covers a wide range of components to help you enjoy greater peace of mind. You can also earn My Chevrolet Rewards points, which you can use to help you save on maintenance and other things related to your Chevy experience.
Which Chevy is Right for You?
The Chevy lineup is home to a stunning selection of fantastic models like the Chevy Malibu, Chevy Blazer, and Chevy Silverado 1500. So, there's something for just about everyone. If you're looking for style, reliability, and value, you'll find plenty in the Chevy lineup.
Learn more when you visit our Hi-Country Auto Group team today!
Hi-Country Auto Group

4004 E. MAIN STREET.
Farmington, NM 87402


Hi-Country Buick GMC

1700 San Juan Blvd
Farmington, NM 87401


Hi-Country Chevrolet

404 W Chaco St
Aztec, NM 87410


Hi-Country Buick GMC

1700 San Juan Blvd
Farmington, NM 87401


Hi-Country Chevrolet

404 W Chaco St
Aztec, NM 87410


Hi-Country Kia

4004 East Main Street
Farmington, NM 87402


HI COUNTRY MITSUBISHI

4004 E. MAIN STREET
FARMINGTON, NM 87402

Visit us at: 4004 E. MAIN STREET. Farmington, NM 87402